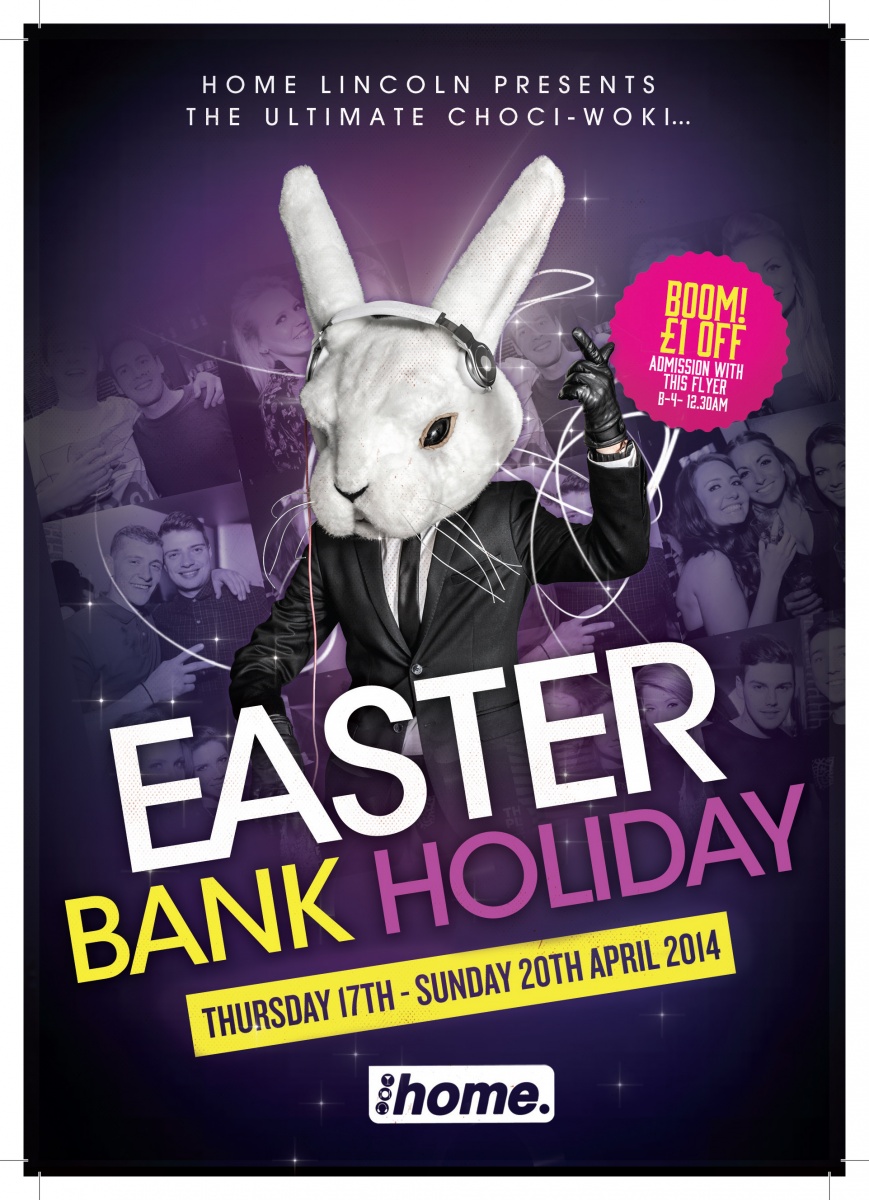 Easter Saturday – The BIG ONE!
Date/Time
Date(s) - 19/04/2014 - 20/04/2014
9:00 pm - 3:00 am
There's no place like Home on a Saturday Night and this ones a special one!! The Easter Weekend continues in style
Join us for the ultimate chocolicious choci-woki extravaganza with amazing atmosphere…Incredible giveaways… The Biggest tunes and the most gorgeous people… There's no place like home.
6 rooms of the ultimate atmosphere and music including massive Dance & RnB Anthems in the Main Arena…GUILTY PLEASURES in "The Studio" (60′s-90′s Party Anthems) and RnB bangers in "The Loft" plus Live music in the Lounge.
Free entry & 2-4-1 on all cocktails before 11pm so arrive early!