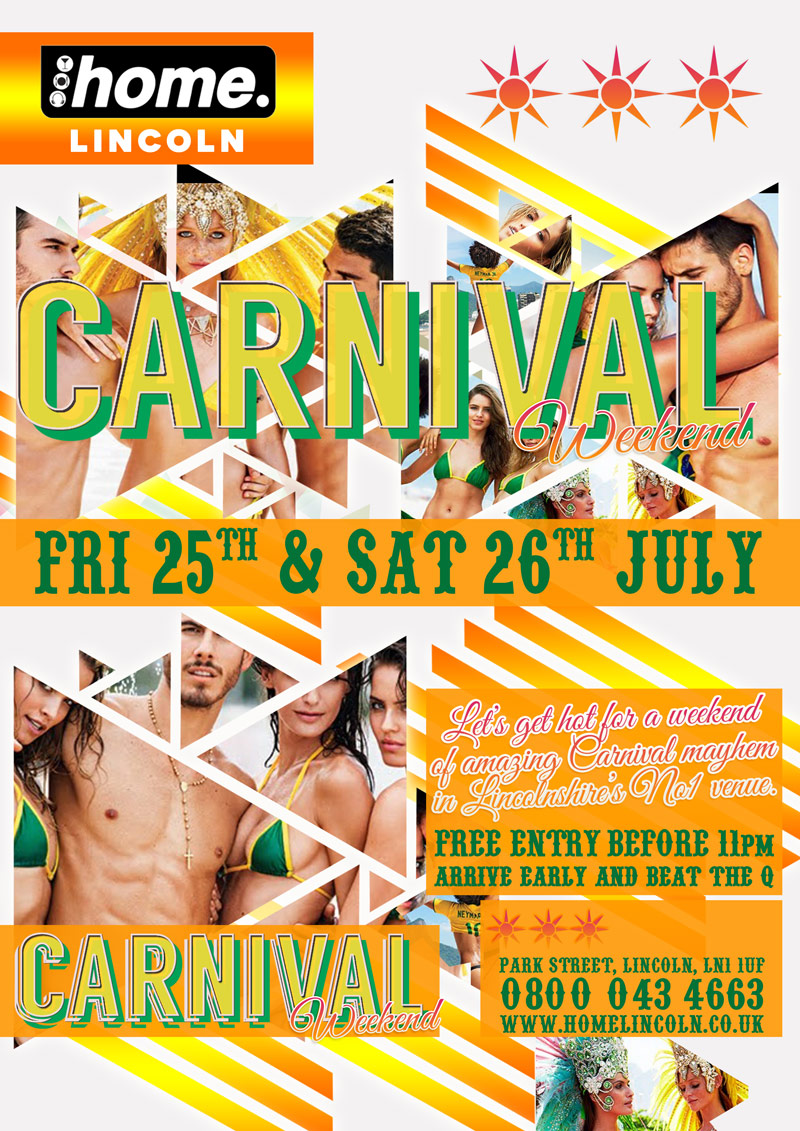 Carnival Weekend
Date/Time
Date(s) - 25/07/2014 - 26/07/2014
9:00 pm - 3:00 am
Its Hot…So Very Hot!! Forget about the weather, inside the venue we are going to the Rio Carnival and we hope you can join us.
Its gonna be a fun packed weekend full of Live entertainment, Giveaways and all that you love and expect from Lincolnshire's Premier Entertainment Venue.
6 Rooms of the ultimate music and atmosphere including
'The Home Arena™' 
The main room playing the Biggest Dance and RnB tunes
'The Studio™' 
60′s-90′s all night long in our disco room
'The Loft™'
Urban Cuts
'The Lounge™' 
Live music with our resident musicians
'The Outside Bar™'
Latino grooves in our Rum & Tequila Bar 
Plus so much more…
Why not beat the Q? Pre buy your tickets and its straight to the front of the Q you go.